Award-winning Horse Care Products
Hawthorne Products, Inc. manufactures and distribute quality horse care products.  Our products are designed for equine hoof care and equine leg care. We also provide our well known Ice-O-Poultice, Wind Aid, as well as essential commodities.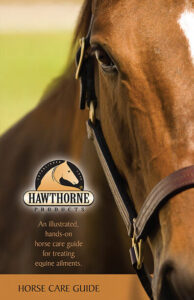 To help you have a basic understanding of various parts of your horse, we have created a Horse Care Guide as a companion to our products. Since your horse spends the vast majority of its day on its legs, hoof and leg care are extremely important to maintain its well-being.
Read Testimonials & Endorsements to see how Hawthorne Products, Inc. has helped others.